Rowan McCabe is the world's first door-to-door poet and a close friend. He travels to deprived areas, knocks on doors, learns about the people behind them and writes them poems about whatever is important to them. He has received both local and national TV coverage for his efforts but wanted to find new ways of presenting his finished pieces. We discussed the idea of animation for a specific comic poem he'd written for a man in Moss Side, Manchester. I'd been itching to produce an animated short for a while and this seemed like the perfect opportunity.
I broke down Rowan's poem into a very rough storyboard, then recorded a guide track of the poem and tested the storyboard out for timings with a pre-viz produced in Adobe Animate.
This being a funny poem I wanted the characters to be instantly comic in appearance and also simple in design to cut down on animation time. There are 2 main characters in the piece, the time traveller and the poet himself, on which the character design is loosely based. All peripheral characters and props were designed in that style.
The backdrop of the poem is a dystopian modern society. So I took that as a literal cue for the design, with all backgrounds in shades of grey against a gritty texture.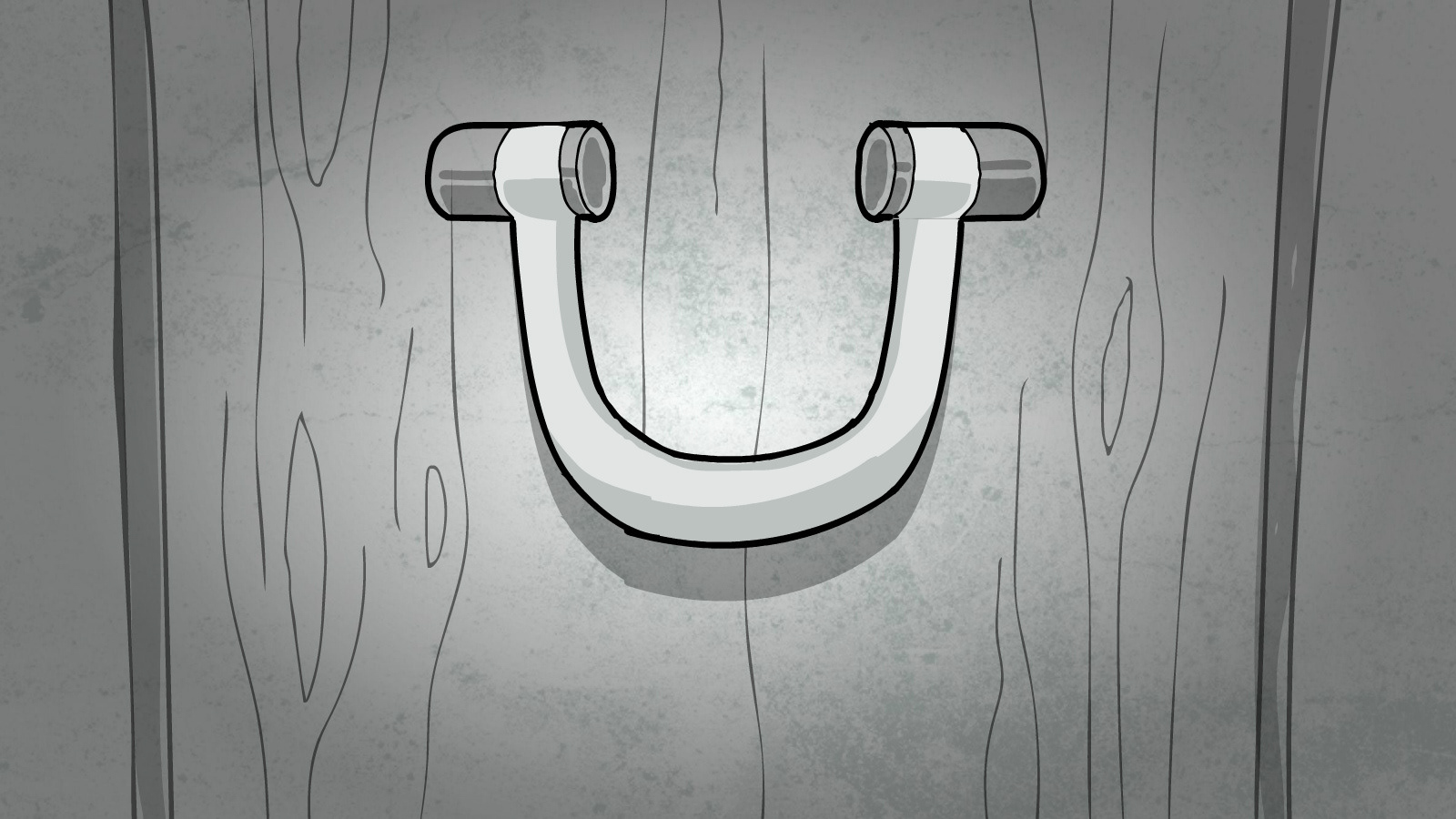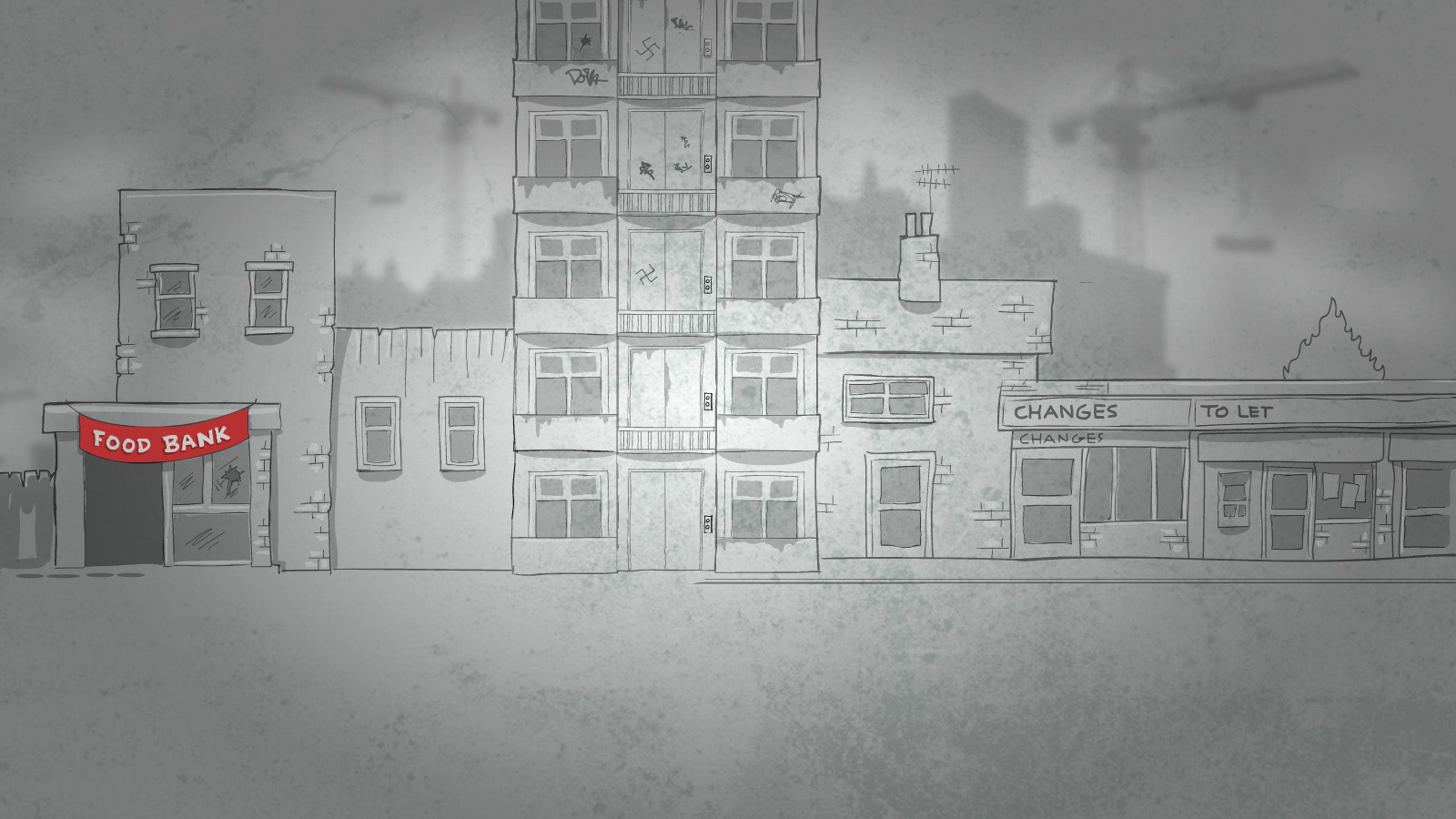 Traditional Keyframe Animation
The animation was produced in Adobe Animate using, for the most part,  keyframing using symbols. However, for certain complicated movements, full pose-to-pose hand drawn animation was produced. 
The final voice over was recorded as well as some foley work and the final film was complete. The finished piece was warmly received.
"
I'm so pleased I chose Scott to animate 'Tea with the Time Traveller'. He listened to what I needed and brought it to life on screen in a way I couldn't have imagined. He's got bags of talent and he takes a real pride in what he does.
"
Rowan McCabe, Door-to-Door Poet