Norden Farm Arts Centre in Maidenhead and the poet Simon Mole approached me to be designer/animator on an ambitious project to create a filmed poem of the community's experiences during lockdown. The first step was to design an identity for the project to be used for marketing on social media platforms by Norden Farm. I attempted a number of designs before the final logo was selected.
The next step was made by the poet, Simon, who facilitated Zoom writing  workshops with the community of Maidenhead to generate ideas for the poem. The final poem was written by Simon and handed over to me to storyboard. We agreed on an approach that would be part live action and part animated.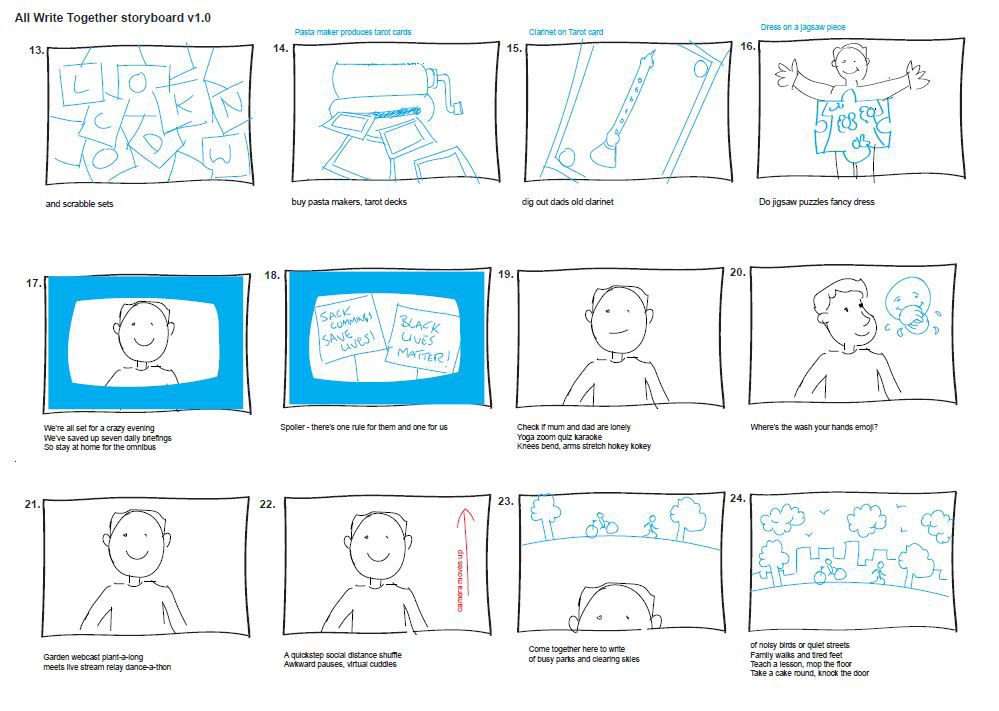 I storyboarded the poem as a guide for myself as the animator and as an aid for Simon to know what camera shots I needed when he filmed the poem at his home. All blue parts of the storyboard represented animated elements.
Great consideration was taken into how to overlay the animation over the live action in a fun and satisfying way and how to seemlessly transition between the two mediums.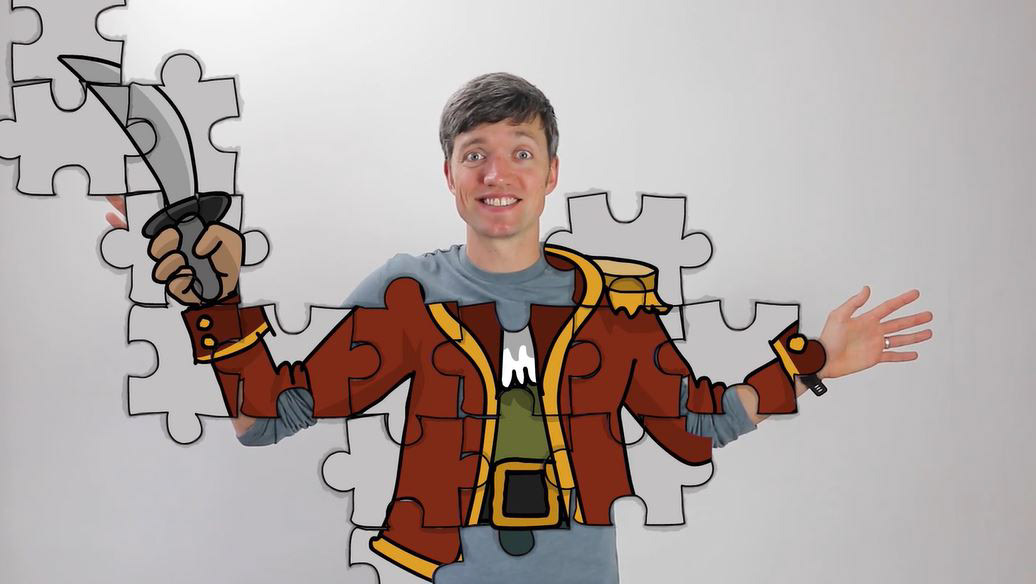 Both myself and Simon are very proud of the finished film which provides a historical and poetic snapshot of life during the COVID-19 lockdown.