Working closely with NHS Health Education England, I produced a series of help videos for staff to introduce and explain the process behind the new Digital Staff Passports - designed to streamline work migration for healthcare staff during the Covid-19 crisis.
With regular consultation amongst key stakeholders I worked and reworked the storyboards for the videos to ensure the messaging and images were both on-brand and clear to their audience.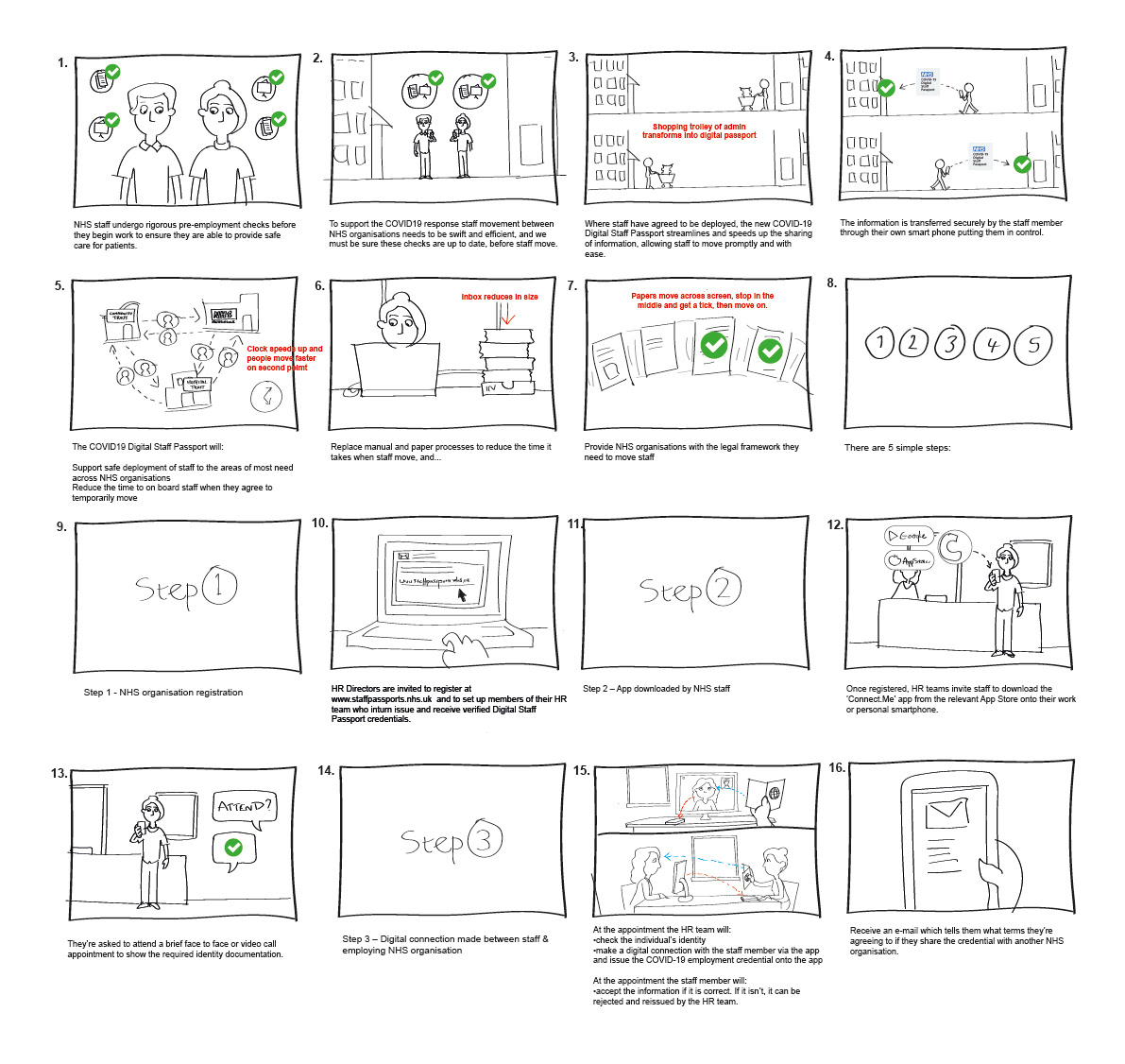 An existing house style had already been established for previous videos of this nature so I adopted the style to create new characters and imagery for these new videos.
4 videos in total were created to introduce the passports and explain their purpose and function to all staff who would be using this new technology. Below is a showreel showing a selection of animated elements produced for the videos.