LogoBear are a print company based in Newcastle. They approached me to help them rebrand themselves, particularly their mascot, 'Stitch'.  Stitch is used as both a logo and a marketing tool for new offers and promotions. Stitch's requirements were that he was an extrovert, friendly bear with a baseball hat (with space for future text or designs) and a white Tshirt (also with space for future text and designs). A number of designs of the bear were created for consideration.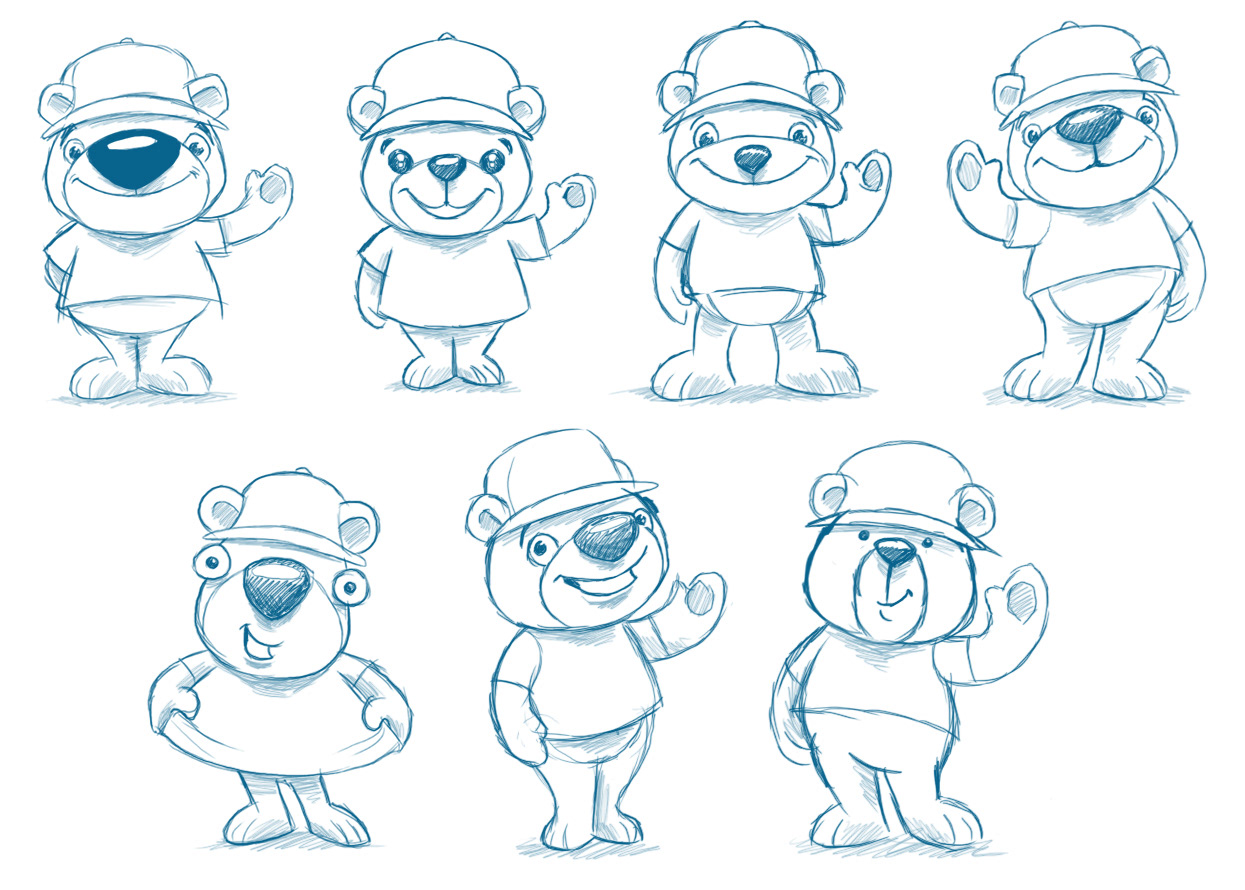 We narrowed it down to 2 designs which I worked up to more finished, but still monochrome versions.
Several poses for Stitch were created for the final designs. More poses will be produced at a future date to add to the bank of images Logobear need to market their business.
'Scott did a fantastic revamp of my old Logobear logo. Great communication and super fast tweaks of the design as requested. Highly recommended.'
Phil Rigby, MD of Logobear